Adding Images to Pages
You can add your own images to any page on your site to give them more depth and make them more engaging. It's easy to add an image to your site.
Before You Begin - Selecting Your Image
Before you add an image to a page, you'll want to make sure it's the right size. Make sure the image fits within the width of your content area. If it's too wide, it will cause problems with your layout. Be careful not to add images that are too large (bigger than about 200k) because they will make your pages load more slowly.
Step 1 - Set-up Image Hosting
First, you need to create an account with an image hosting service. We have found http://www.tinypic.com to be quick, easy and reliable.
Step 2 - Upload the Image to Tinypic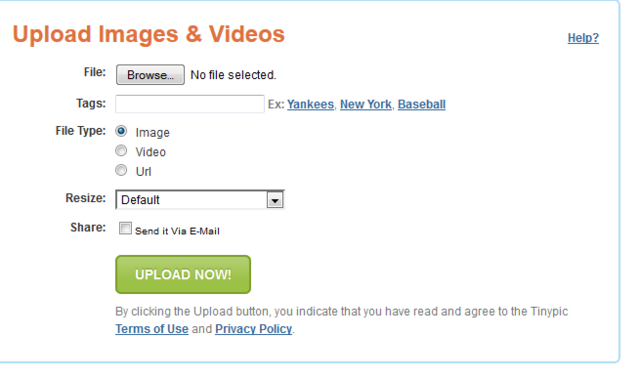 Step 3 - Get File URL
Once the file is uploaded, copy the Direct Link for layouts (you will also see your image on the left) Copy it by pressing "control-c" on your keyboard.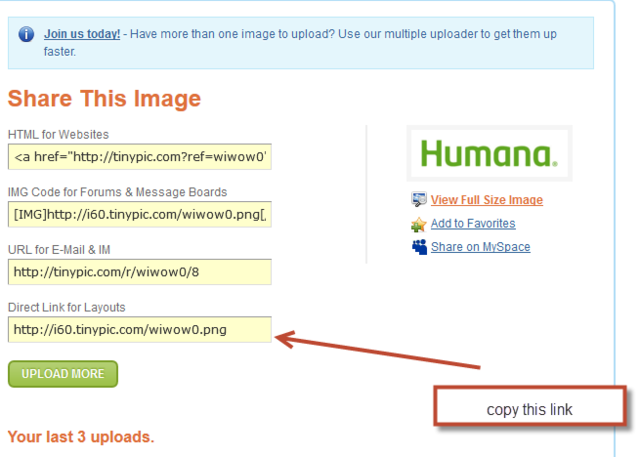 Step 4 - Open the page you want to edit
Login to your AgentMethods account, and navigate to Website>Manage Site Page>Website Section. In the Website Section select the page where you want the image to go and click on Edit Page.
Step 5 - Paste the File URL into the page
On the page to which you are adding the image (you can only add one image at a time), click on the icon below and a new dialog box will open. Paste your link and hit ok
Don't forget to put your cursor where you want the image to appear on the page.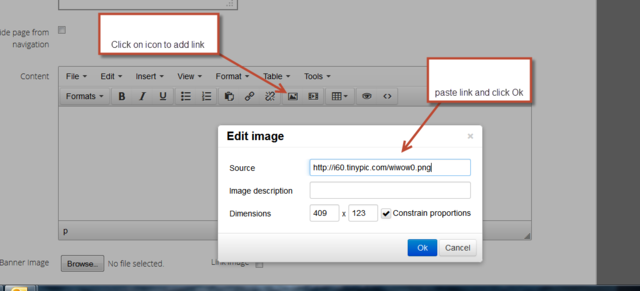 You can also set the image alignment to appear center, left, or right.
Step 6 - Resize image
If the image is to big you can resize it proportionally. Simply shrink it at the corner.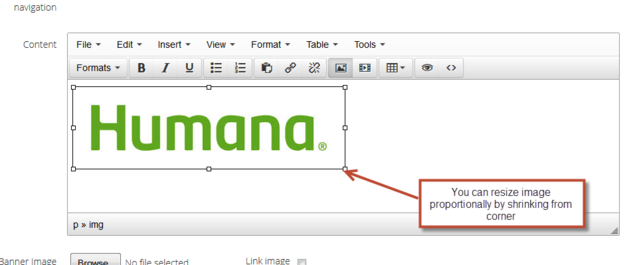 Step 7 - Finally, click on "Save" at the bottom of the page
Step 8 - Preview the Page to See Your Image
The image is now on your site! Browse to the page and you should see it appear. If it doesn't appear, refresh the page.
Additional Tips and Tricks
Once an image is uploaded, here are some tips and tricks you can try:
Make an image a link. You can also make an image be a link. To do this, insert the image into the page. Then, while still editing the page, highlight the image and click on the link icon.

Link to an image. Another trick is to link to an image, so instead of putting it a page, you put a link in the page that opens in a new window. You can do this by typing the text you want the link to be, selecting it, and clicking on the link icon. Put the image URL for Link URL and select "Open link in a new window" to make it pop up.
Try combining all three tips to shrink an image and make it open full-size in a new window when clicked on!